A MODERN HEALTHCARE DATA MANAGEMENT PLATFORM
Powered by the Avehealth Data Cloud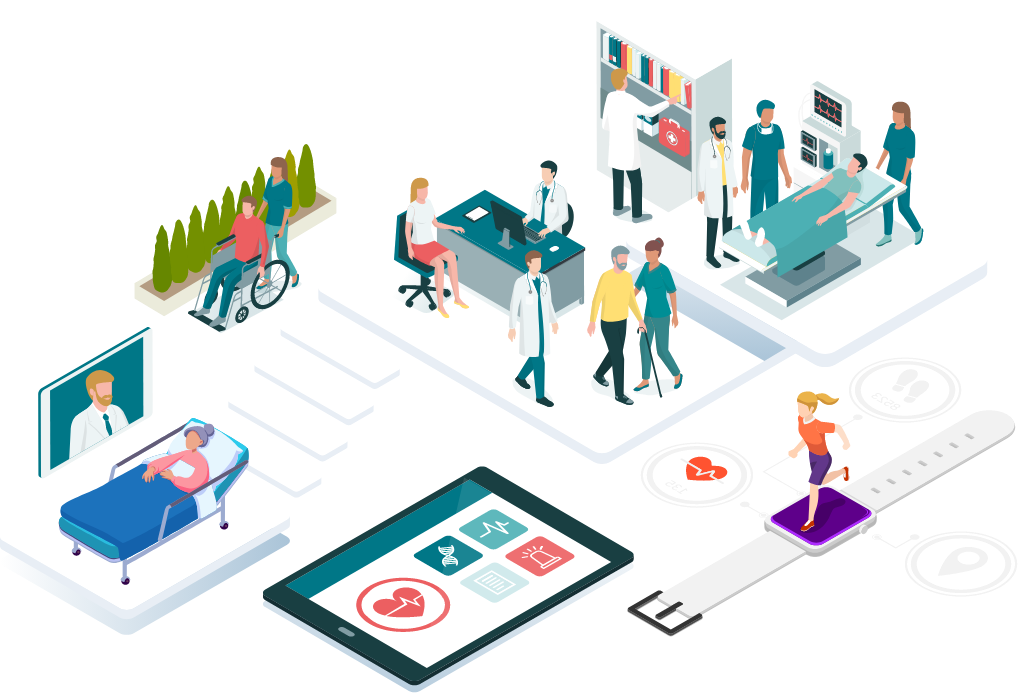 BEST OF BREED DATA MANAGEMENT PLATFORM
Powered by the Avehealth Data Cloud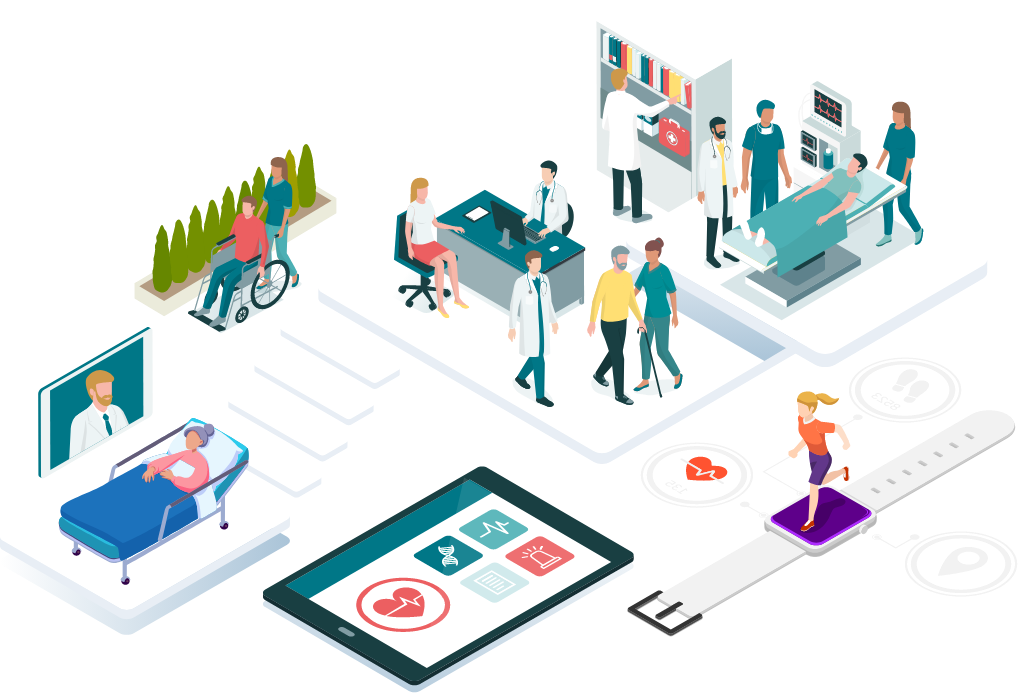 FHIR ENABLED DATA MANAGEMENT PLATFORM
Powered by the Avehealth Data Cloud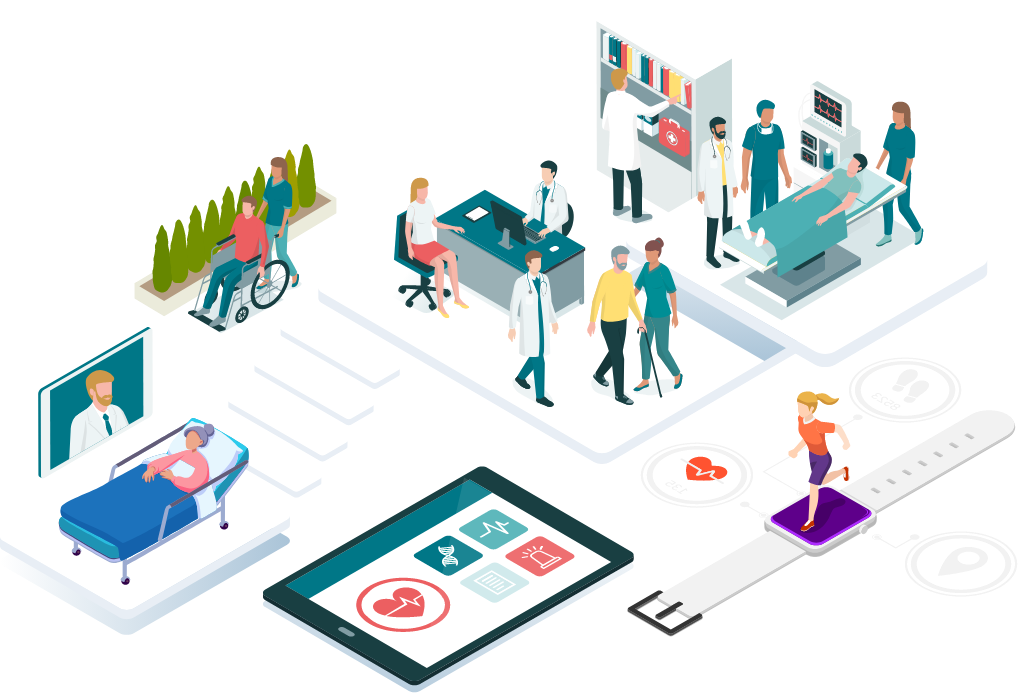 SELF-SERVICE DATA PLATFORM FOR ANALYTICS
Powered by the Avehealth Data Cloud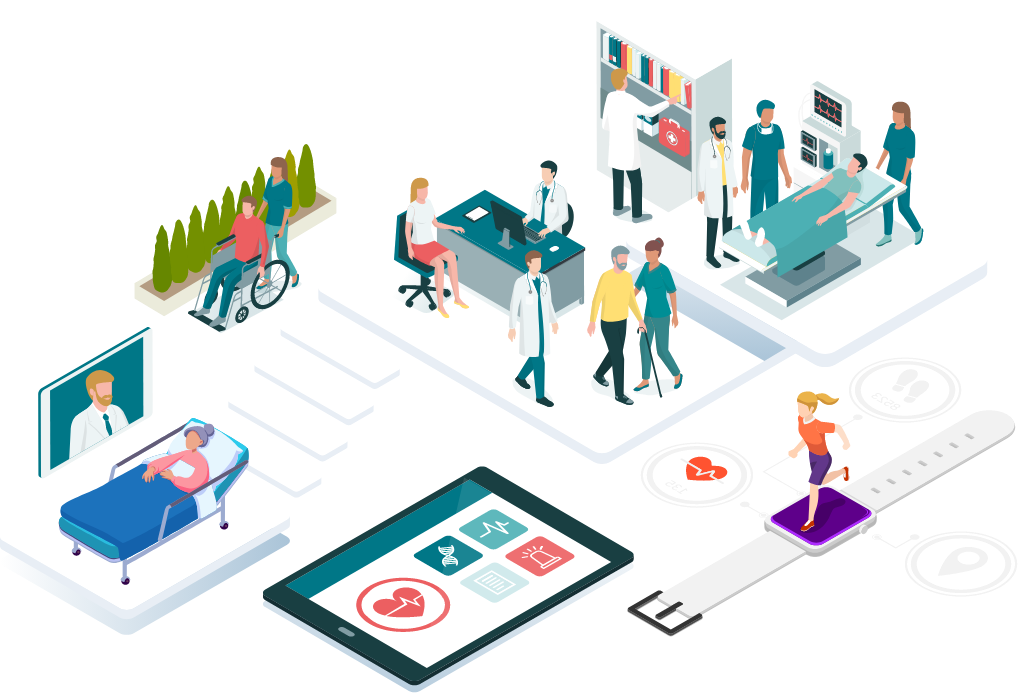 HEALTHCARE DATA LAKEHOUSE
Powered by the Avehealth Data Cloud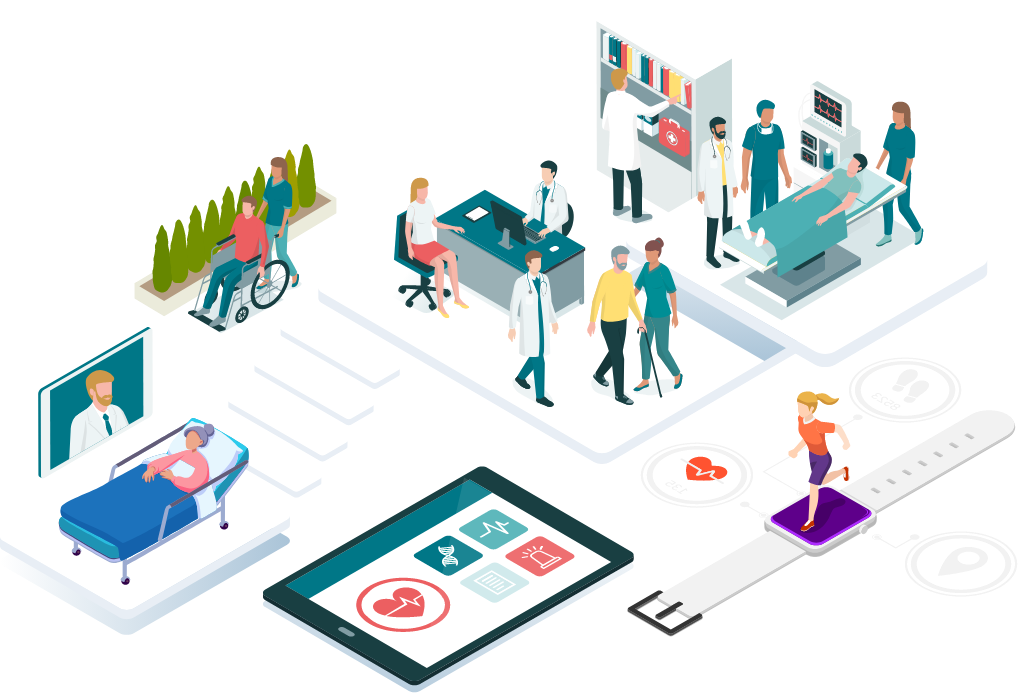 Services We Offer
Discovery, Data Strategy Formation & Data Maturity Assessment
We will work with you on a Discovery Phase to assess your data maturity, so that you avoid the mistake of spending millions of dollars and jump into a new data management initiative without an understanding of the required investment including resources, key deliverables, potential challenges and a recommended risk mitigation plan.
The standard Data Strategy Formation and Data Maturity Assessment scope includes but is not limited to:

Crystalizing your organization's Data Strategy and Vision
Potential Business, Clinical, Consumer Use Cases
Recommended Data Architecture, Tools & Technologies
Assessment of Data Governance Maturity
Assessment of Regulatory & Compliance with regard to Data Management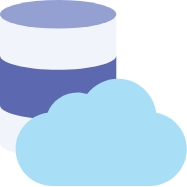 Data Management Services
Professional Services that we offer with an experienced team of Data Management experts include:

Data Governance Advisory
Data Architecture Creation
Data Engineering services including data quality profiling and data standardization
Networking and Cyber Security
24/7 Managed Services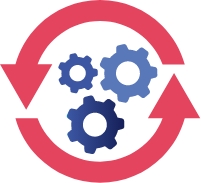 Healthcare Data Use Case Development
We provide advisory and design workshops to scope your business, clinical and consumer data use cases:

Value Based Treatment Pricing
Personalized Care Management
Patient Risk Management
Activity Based Costing
Protocol Deviation/Benchmarking
Individualized Patient Engagement
Population Health Analytics
Our Working Methodology
Successful data projects are due to reasons including leadership alignment, good communication and deployment of resources with relevant skills. AveHealth adopts an agile methodology to build a data management process that is flexible, high quality and one that can react to business demands quickly.
Multiple data value chains (squads) must contribute in order to deliver a data use case. AveHealth can augment the resources in your organization to deliver a successful data initiative at a fraction of investment.
Key Benefits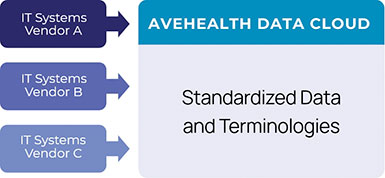 Fast-track the generation of synergies from disparate systems
Generate valuable insights without the need for consolidation of major information systems:
Time-consuming, investment heavy migration vs single source of truth: No longer a trade-off
The AveHealth Data Cloud functions as an agnostic platform for hosting standardized data across health systems, enabling your organization to maintain its existing information systems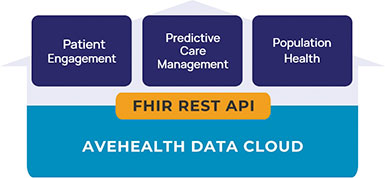 Establish a Data Foundation to support Digital Transformation initiatives
Agile Data Delivery – Be ready to embark on digital transformation initiatives:
With changing demands from the patients, health plans, payors and providers, healthcare organizations need to future-proof itself and be ready to react quickly and efficiently.
AveHealth Data Cloud allows the creation of longitudinal "unified patient records" across the patient journey and provides seamless integration to health applications.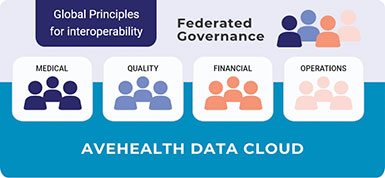 Enable a culture of Data Ownership and Collaboration across business units
Establish a data-driven culture within the organization:
A robust data management platform with a horizontally-integrated governance framework that connects different teams will help break down department silos and stand-alone projects.
While the platform ensures centralized data governance standards, business teams have full autonomy to manage their data and execute their custom use cases.
AveHealth Data Cloud

Structured & Unstructured
Data Ingestion
Simplified ingestion of large volumes of structured, semi-structured and unstructured data enebled by resilient and scalable streaming data services.
Repurpose and resuse of data made possible with AveHealth's out of the box healthcare data models.
Healthcare
Interoperability
In built HL7 Fast Health Interoperability Resource (FHIR) server allows persistent storage of data in accordance with the widely adopted healthcare industry standards.
Pluggable FHIR API grants healthcare applications with seamless and secure access to the AveHealth Data Cloud.
Intergrated with a Master Patient Index (MPI) solution to obtain a single view of the patients.
Security & Privacy
Enhancing Technologies
Data security in a modern data management platform in accordance with the NIST cybersecurity framework.
Best in class automated governance and privacy capabilities to comply with HIPAA regulations including dynamic data masking and k-anonymization functionalities.
Mobilize data assets quickly for more informed decision making.
Freedom to query data on your terms at scale.
Acceleration of your AI projects enabled by AveHealth Data Cloud's lakehouse architecture.
Train and deploy ML models at scale and low latency.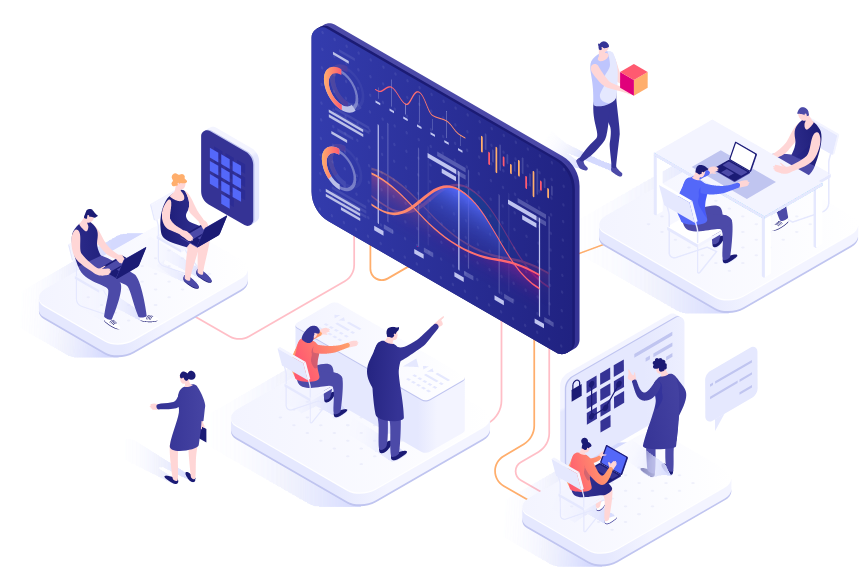 Contact Us Today!
Email us with any questions or inquiries. We would be happy to answer your questions and set up a meeting with you.